People with disabilities have long endured the struggle to zip, button, tie and snap apparel just so they can start the day, and clothing designers have finally noticed as more clothiers than ever offer adaptive clothing. Perhaps one of the finest innovations in assistive technology, adaptive clothing enables disabled people to sport the latest fashions and empowers individuals to tend to special needs with dignity. Here, we offer an overview of what adaptive clothing means and list 53 places to buy adaptive clothing for disabled people.
What is adaptive clothing?
Adaptive clothing is apparel specially designed to help those who experience difficulty dressing. Designers create adaptive clothing for a wide range of people and needs: men, women, children, seniors and people with disabilities, including wheelchair users and those with autism. Adaptive clothing makes it easier to get dressed, and it can make it easier to care for special needs.
With adaptive clothing, people with disabilities can enjoy greater independence and avoid the pain that's sometimes associated with putting on traditional clothes. And, with more designers hopping aboard the adaptive clothing train, adaptive clothing can help wearers achieve a stylish look that lends a greater sense of confidence.
Adaptive clothing examples
Adaptive clothing is designed with unique user needs and conveniences in mind. Here are some examples of adaptive clothing:
Pants, shirts and dresses that open at the back or side and feature magnetic closures (often, "traditional" buttons are sewn in the front to maintain a fashionably inclusive look)
Shoes that open far enough for wearers to step into them (so they do not need to force them on) and feature Velcro closures
Pants that are cut higher in the back and lower in the front for sitting comfortably – ideal for wheelchair users – or constructed from rivet-less stretch fabric with elastic waistbands, front pockets, wide legs and extra loops or straps. Some styles also facilitate restroom use
Shirts and pajamas that feature access for medical equipment, such as G-tubes and oxygen lines
Reversible clothing: frontward to backward, inside and out
Sensory-friendly clothing: soft fabrics, tagless, compression and flat seams
Orthotic-ready shoes
One-piece outfits
Pica clothing
Where to buy adaptive clothing
The following retailers sell adaptive clothing for a variety of needs, from adaptive pants and footwear to shirts and adaptive clothing for wheelchair users.
Target sells adaptive clothing for kids, women, and men. A store employee who is a mother of a child with disabilities approached her bosses with the idea of designing and selling adaptive clothing. New items are being added, including adaptive Halloween costumes in 2019. Target also introduced a Pillowfort line of adaptive home products.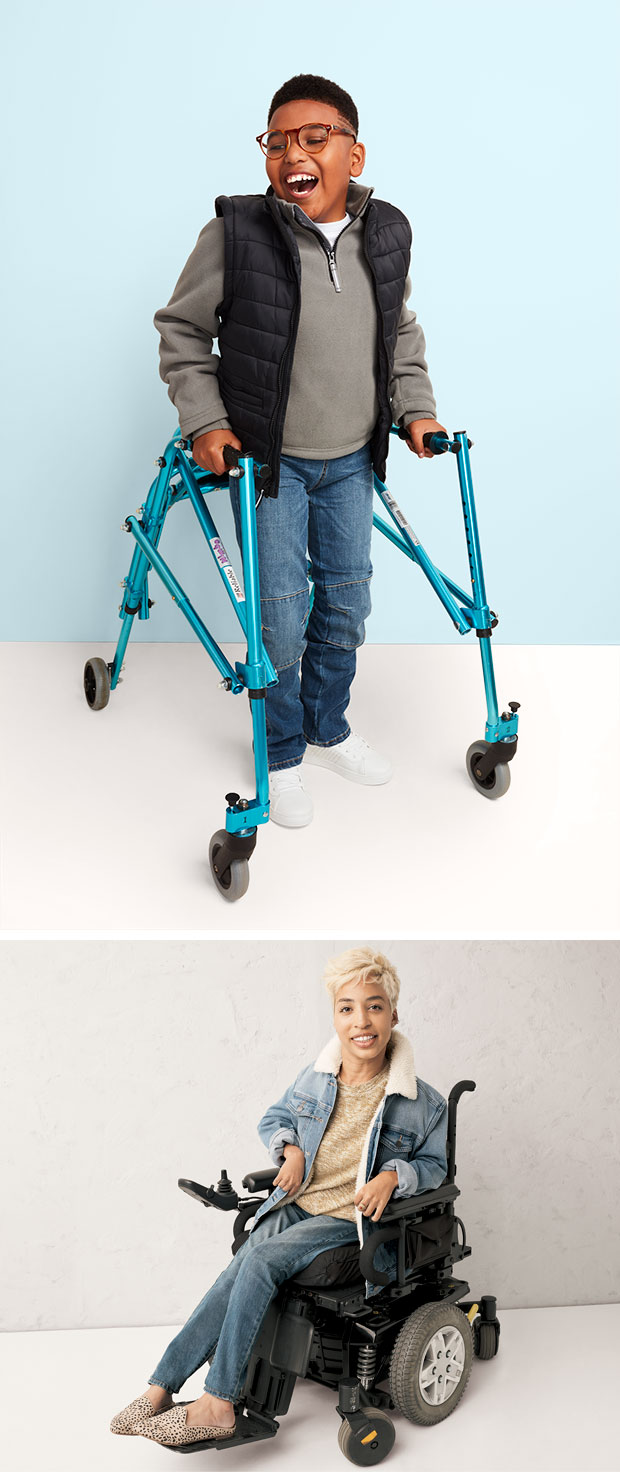 Friendly Shoes creates comfortable, stylish and functional adaptive shoes that are easy to put on and take off. The shoes discretely accommodate adaptive needs of all abilities without sacrificing fashion, support or comfort to promote safer mobility and independence.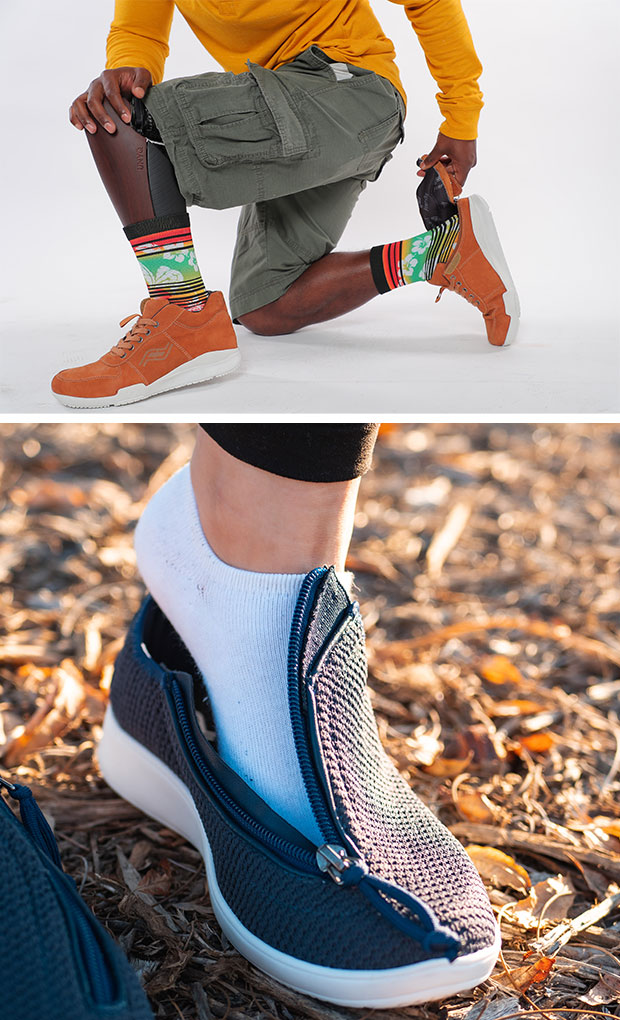 MagnaReady sells magnetic fastening shirts for women, men, and boys and magnetic fly pants for men. Founder Maura Horton was inspired by her husband's struggle for independence with fastening shirts after he developed Parkinson's disease at an early age. A donation is made to the Michael J Fox Foundation with each purchase. Pictured here are MagnaReady's Navy Knit Fleece Long Sleeve "Dillon" Jacket and Grey Blue Softly Brushed Flannel Long Sleeve "Heights" Shirt, both with magnetic closures.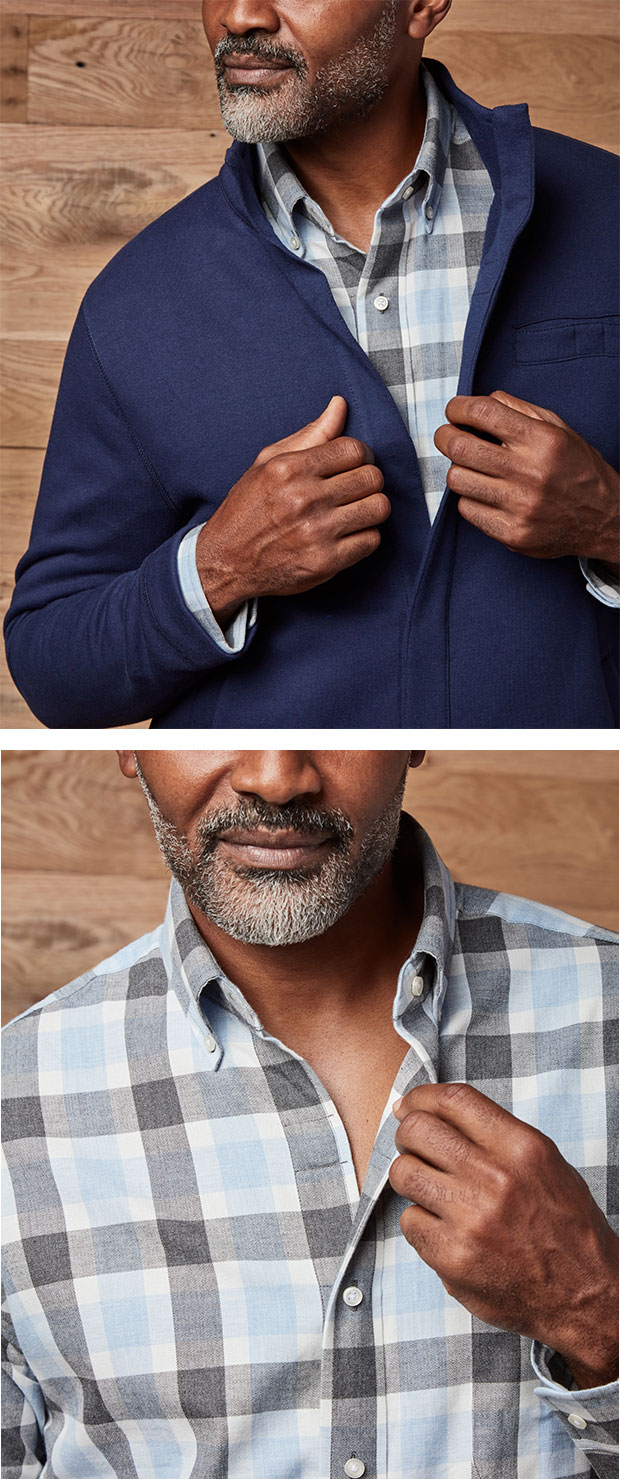 Tommy Hilfiger has a Tommy Adaptive line of clothing for kids, women, and men. Outstanding members of the disability community are involved in promoting the collection, including Jeremiah Josey, an autistic chef, and Paralympic gold medalist Jeremy Campbell.
You can find Tommy Hilfiger adaptive clothing at Macy's, plus a selection of other accessible clothes all in one place.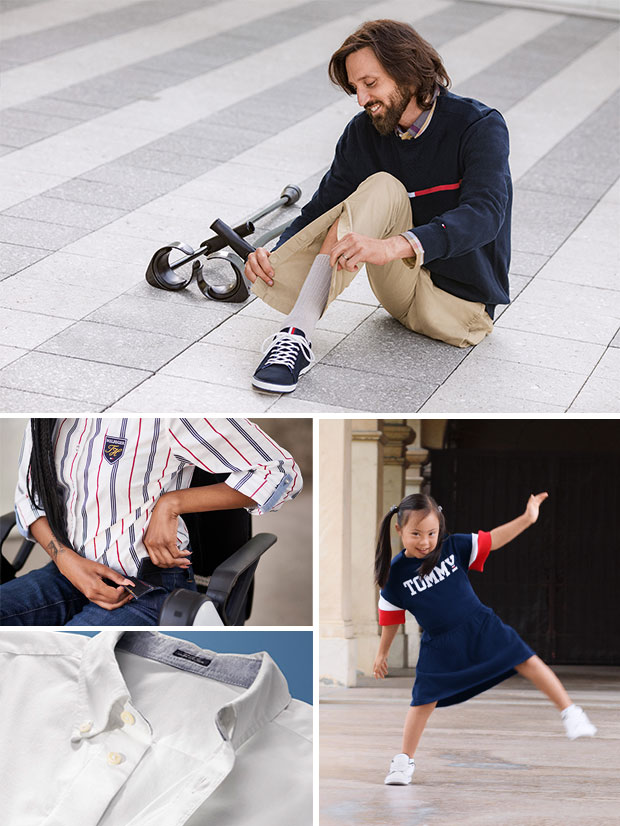 Zappos has adaptive clothing for kids, women and men and features fashionable and functional clothing from a variety of brands. It includes shoes, seated wear, medical wear, intimates, sensory friendly, and more. Zappos has assembled an advisory council for their adaptive clothing line that help guide selections. The company also offers an Adaptive Clothing Coloring Book.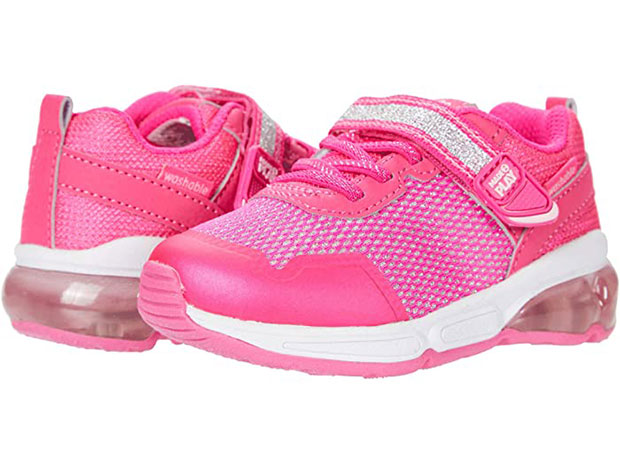 FFORA stands for Fashion for All. They design fashionable wheelchair accessories including bags and cupholders and also carry purses and hats. Founder Lucy Jones was inspired by a cousin with disabilities to look at disability needs first when designing products. Wheelchair users are involved in advising, designing, promoting and all other aspects of the creation process.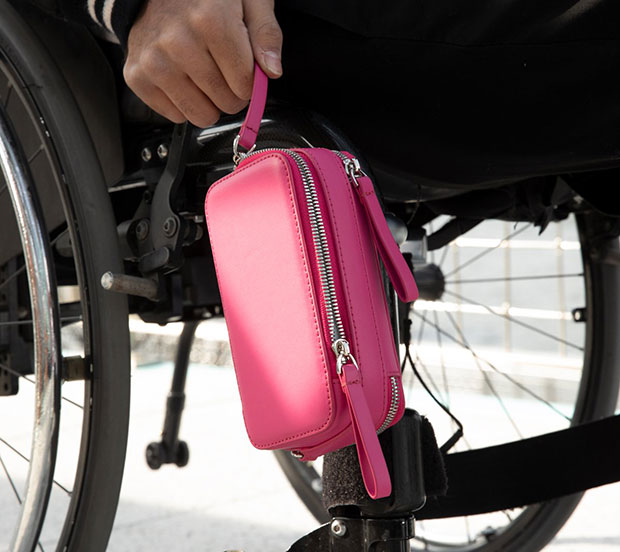 Etsy is a marketplace for unique, handcrafted goods, and several sellers offer hard-to-find and custom adaptive clothing for men, women and kids. For example, BeEasyKid sells adaptive pants for braces, sweatshirts with hidden Velcro closures and coats and shirts with magnetic closures (pictured). Search Etsy for "adaptive clothing" and related terms to find popular products.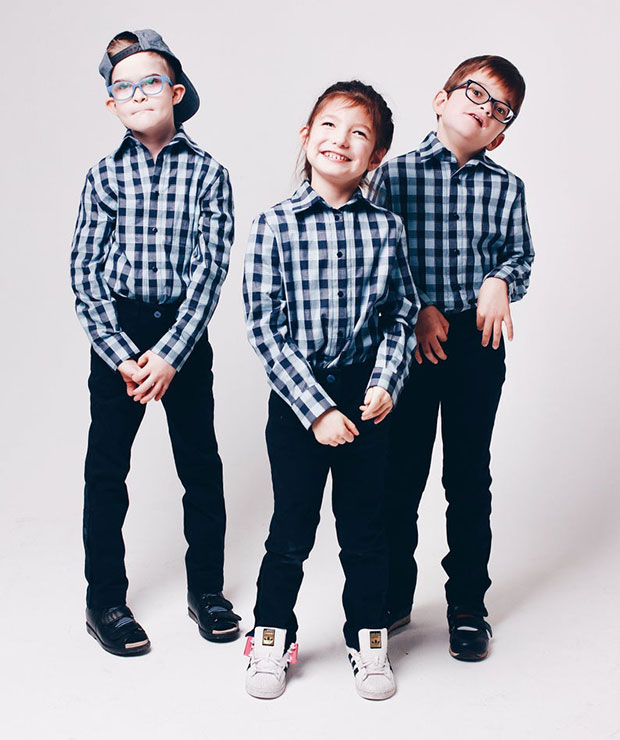 Buck & Buck sells adaptive clothing and footwear for women and men at home and in care centers. The site allows customers to shop by need. Most items are manufactured in the U.S. Custom alterations, free labelling and free hemming are available.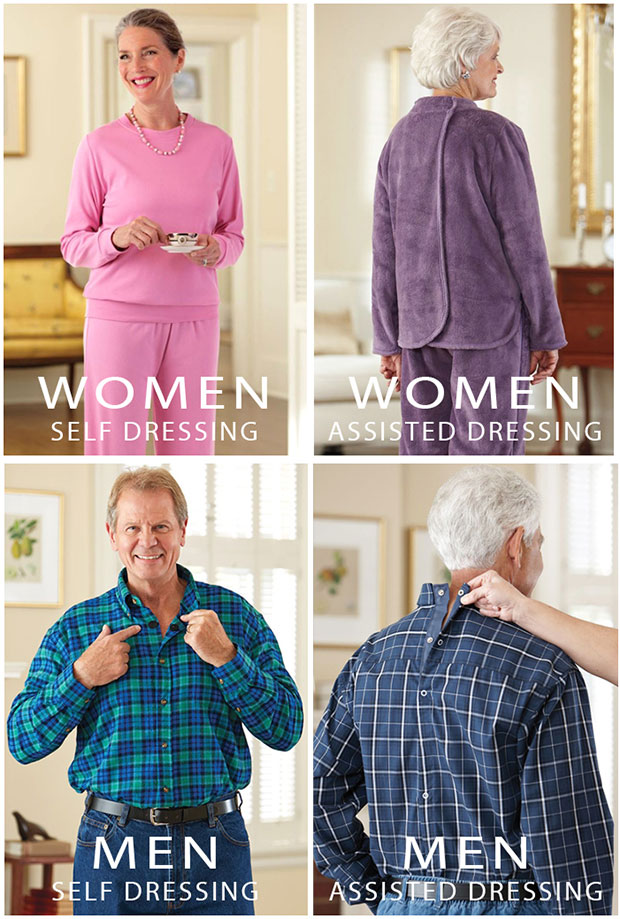 Adaptive Clothing Showroom sells adaptive clothing, footwear, and accessories from a variety of brands for kids, women, and men. Clothing is especially designed for those with limited mobility, those who are bedridden, and those who use a wheelchair. Site offers helpful assisted dressing tips.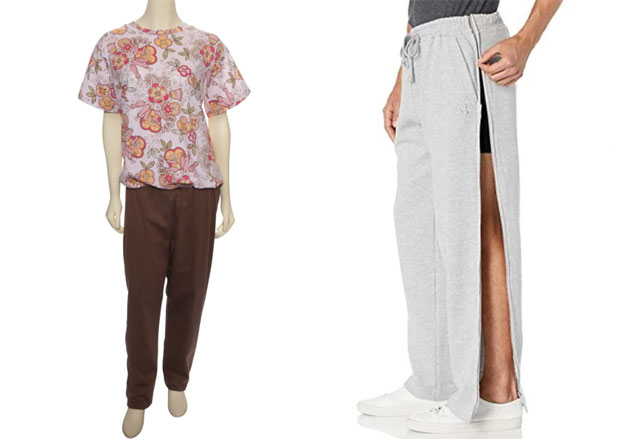 IZ Adaptive sells women's, men's, and unisex styles. Founder Izzy Camilleri designs high-fashion tops, bottoms, and coats for both seated and standing frames. IZ Adaptive seeks input for their designs from individuals with disabilities and features them as models and in their campaigns, including The Perfect Fit. They recently released the Game Changer Seamless Back Jeans for men and women, created after years of research and development using IZ Seamless Technology™ (patent pending).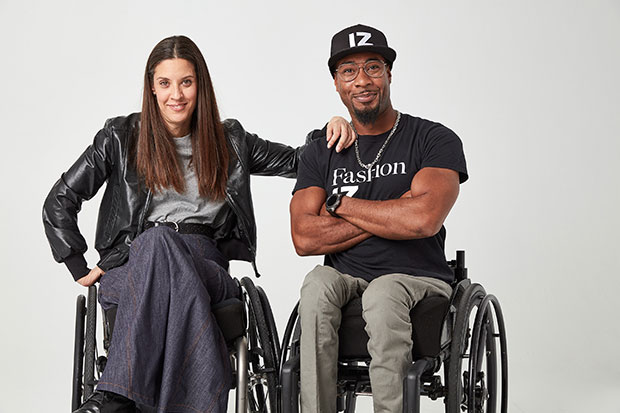 Able2 Wear sells pants, jackets, ponchos, capes, footwear and accessories for women and men who use wheelchairs or others looking for essential clothing with a proper fit. Some styles are waterproof. Able2Wear consults with wheelchairs users, caregivers, and professionals when choosing items for their collection. They also offer tailor made clothing.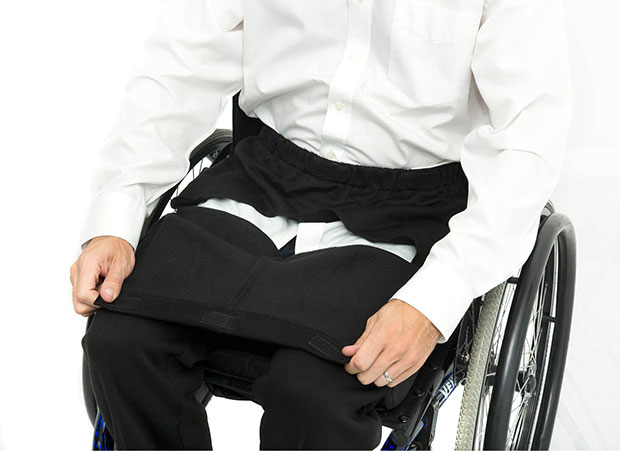 CareZips® sells patented wash-and-wear unisex pants and pajamas designed for daytime and nighttime wear for adults with incontinence. The pants feature three zippers and are designed to open from the waist to the knees, offering a dignified way to dress and undress.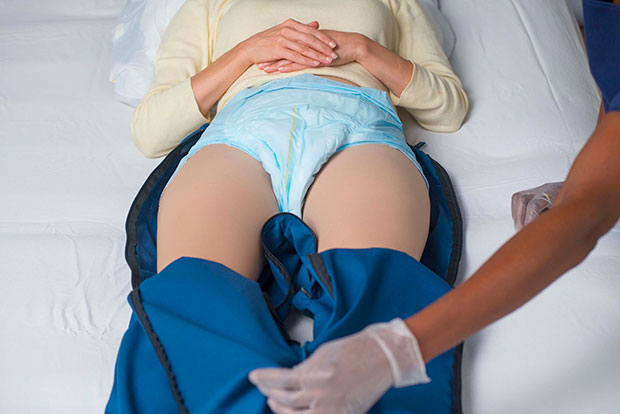 Dignity Pajamas sells easy on, easy off pajamas for women and men. Designed by clothing designer founder, Franne, who was looking for a comfortable, dignified option for her parents when they needed hospice care, these pajamas feature soft materials, attractive prints, and open backs with Velcro closure. This site has a blog.

BILLY Footwear sells shoes for toddlers, kids, women, and men. After co-founder Billy Price had an accidental fall that resulted in paralysis from the chest down he became vested in finding ways to get dressed more easily. Collaboration with friend Darin Donaldson led to development of unique FlipTop Technology zipper shoes. The site also publishes a blog.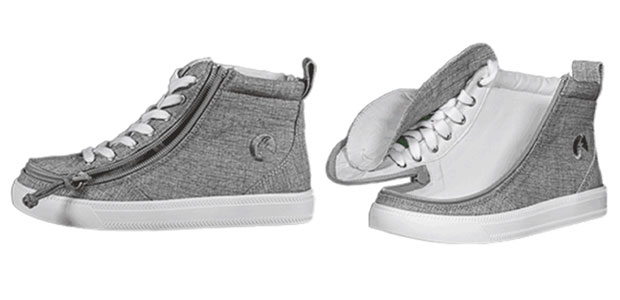 Reboundwear sells adaptive athletic wear for kids, women, and men. Clothing provides solutions for dressing issues following surgery or those with limited mobility due to other conditions. Site has a blog.

PLAE Shoes sells easy on easy off kids shoes. Select PLAE styles are adaptive friendly and orthotic-ready.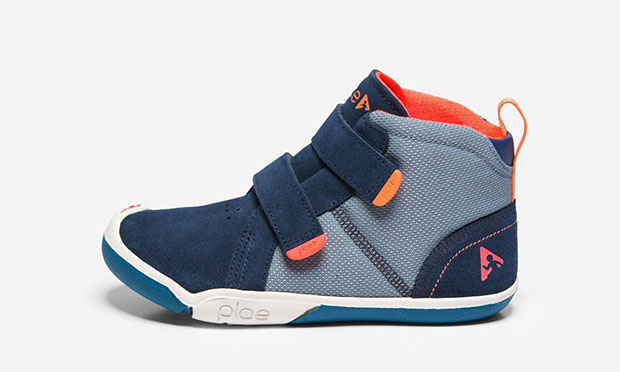 Nike sells a FlyEase line of athletic shoes for kids, women and men. FlyEase shoes include at least two of three features: easy open and easy close, step in heel, and adjustability for different foot shapes and sizes. The lace-free, FlyEase closure system has an easy wraparound zipper with a hook-and-loop strap which allows a secure fit with one motion.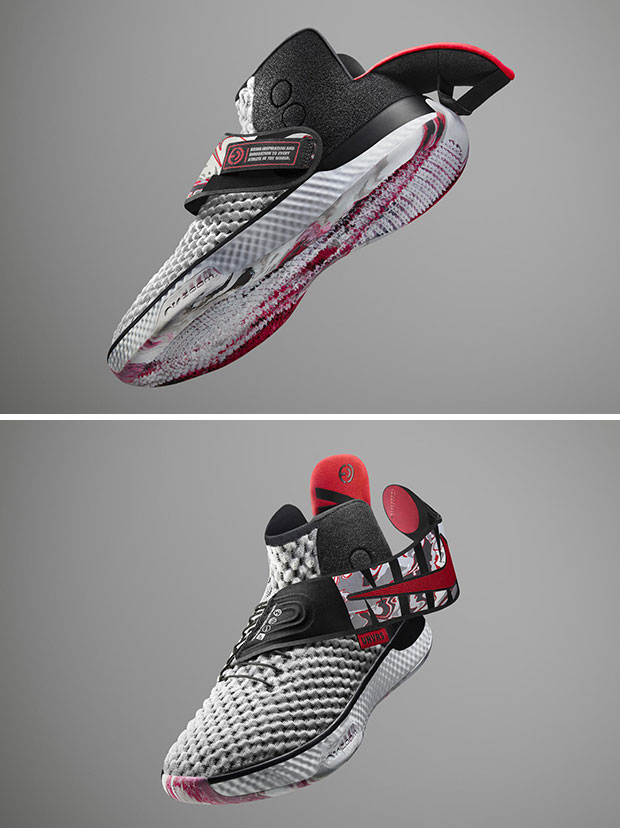 SpecialKids.Company sells an extensive range of adaptive clothing, incontinence swimwear, bibs, shoes and accessories including for those that are tube fed. Their aim is to provide age appropriate clothing and products to deter unwanted behaviors for kids, teens and adults while being functional and still looking stylish. The products are suitable for anyone with additional needs, both social and physical disabilities and are available to ship worldwide.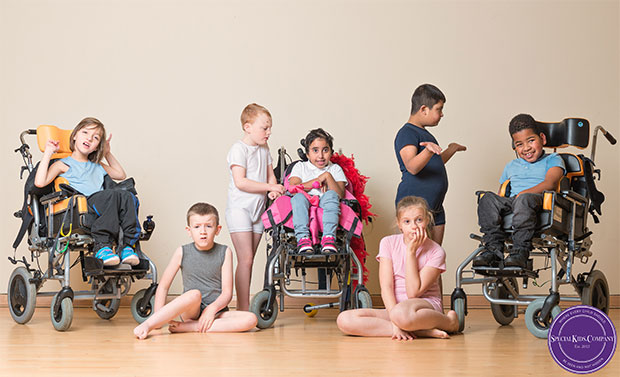 Sweet Lemonade sells fun, fashionable custom clothing for kids with one of their specialties being adaptive clothing. Special needs clothing adaptations include g-tube openings, elastic straps, back opening tops and dresses, pants with wide openings for orthotics and reversible designs. Much of their work focuses on mobility concerns: wide leg pants to accommodate AFOs, tops and jackets with side openings for children with limited mobility, dresses with interchangeable waterproof bibs that look like bodices, open back that reduce bunching and bulk for wheelchair use. Sweet Lemonade offers customization based on a child's particular needs and has done split back jackets, capes and side zip pants as well as "simple" modifications such as hooks and loops to prevent clothing from separating when placing a child in a wheelchair.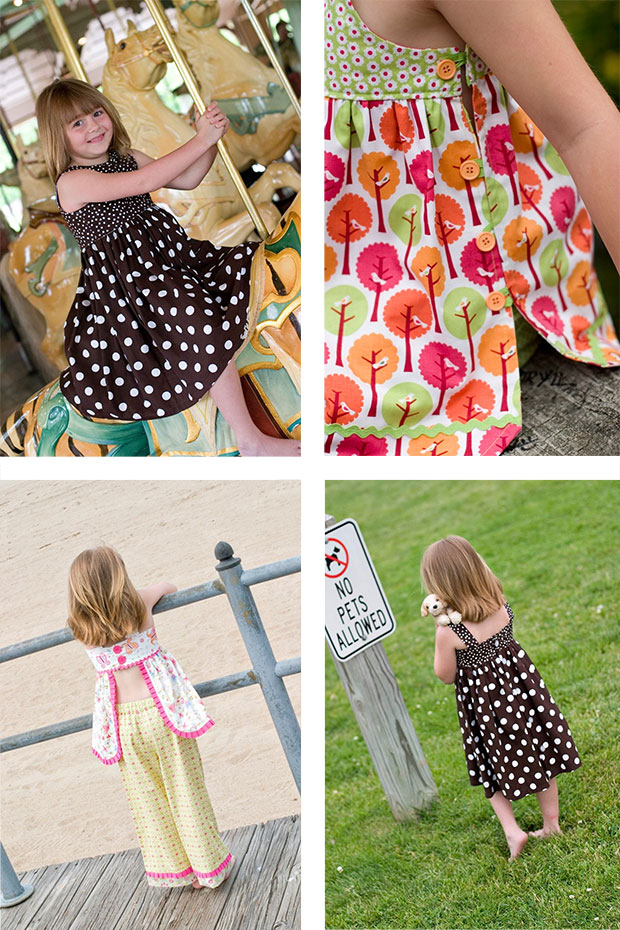 Kozie Clothes sells tops, bottoms, skirts, socks, and swimwear for kids. Founded by pediatric occupational therapist Susan Donohoe, Kozie Clothes offers compression, weighted, and temperature controlled clothing as well as clothing for specific medical needs. Preemie size clothing also available. All products are manufactured in the U.S.A.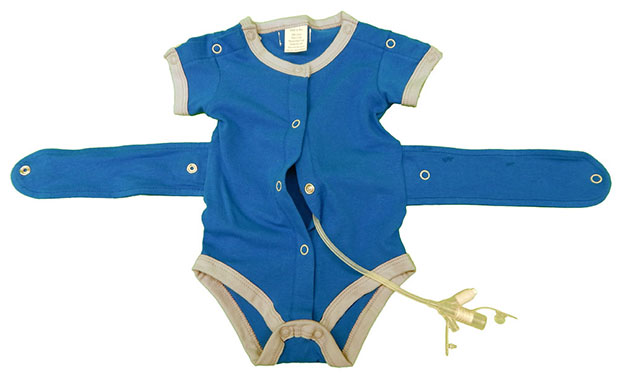 Alter UR Ego sells fashionable jeans and t-shirts for women and men. Founded by Heidi McKenzie, who became a paraplegic after a car accident at the age of 21 and went on to graduate from college, become Ms. Wheelchair Kentucky in 2012, and serves with several advocacy associations. Their line of jeans features pockets on the thighs, a high, elastic back waistband and straps to make pulling jeans up easier.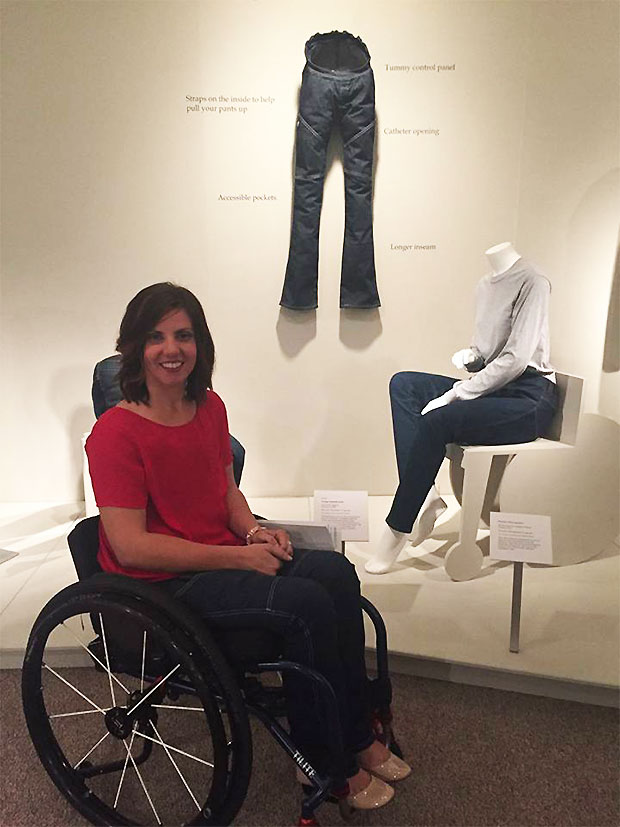 The Cover Up Shop sells custom adaptive clothing for kids, women and men with limited dexterity or mobility. They carry a line of fashionable tops, skirts, pants, jackets, and more. They purchase name brand clothing and adapt it to sell and they also will adapt clothes from your own closet.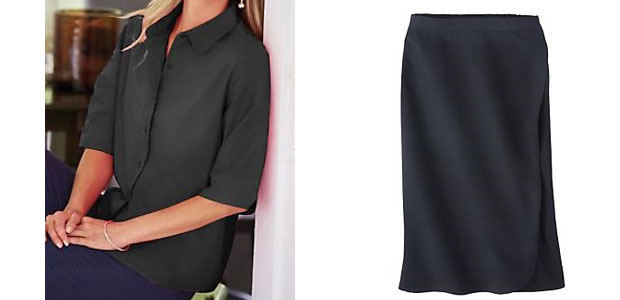 Tummy Tunnels sells iron-on patches used to adapt regular clothing for G-tubes (no sewing necessary!). With Tummy Tunnels, you can save a pre-surgery wardrobe and alter any clothing that has been purchased for a child. Developed by a mother who wanted her child to be able to wear regular clothing, Tummy Tunnel patches themes include animals, sports, flowers, stars, and more.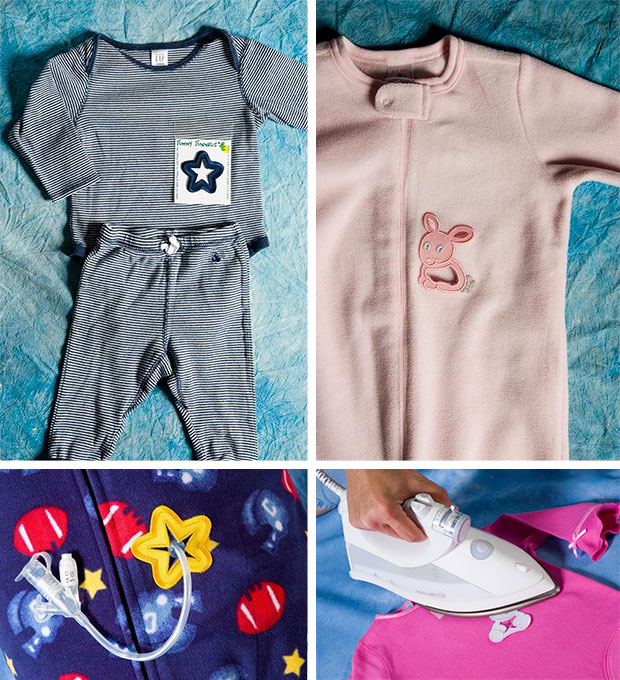 Something Sew Special sells custom-made bibs, ponchos, and bandanas for kids using kid-popular themes in its fabrics. The company also modifies t-shirts into bodysuits. The founders of Something Sew Special have three children, two with disabilities.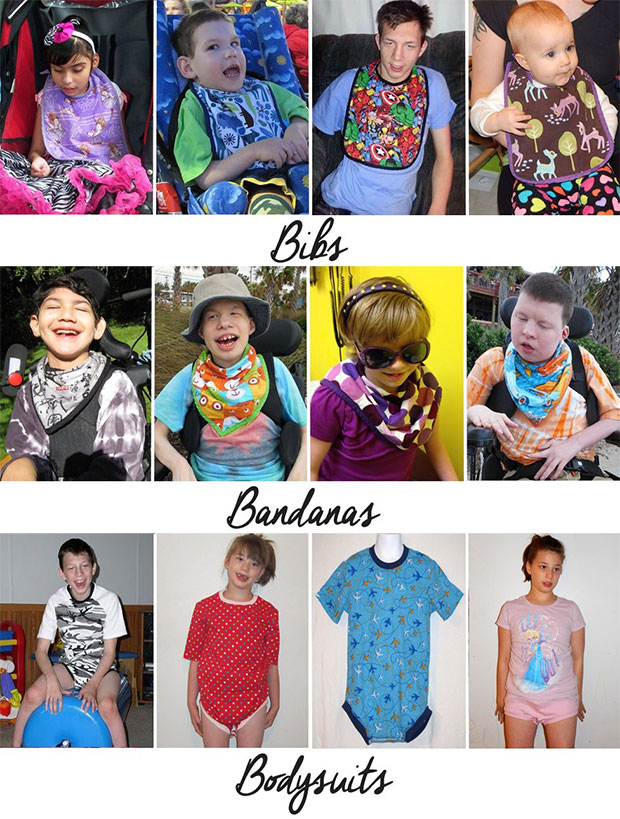 Slick Chick sells a line of side-fastening panties for women. The company's patented hook and eye fastener make its undergarments easy to take on or offer whether sitting, standing or laying down. The panties are anti-microbial, moisture-wicking and available in a variety of chic modern styles. Slick Chicks partners with an inclusive manufacturer to develop its side-fastening panties.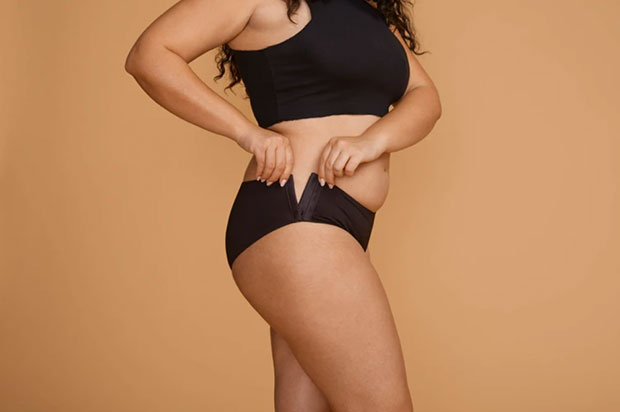 NoNetz designs anti-chafe swimwear and cooling T-shirts for texture-sensitive boys and men. The company employs high tech fabric and netless swim trunk designs to eliminate points of irritation that can cause skin rashes, a common issue for those with autism.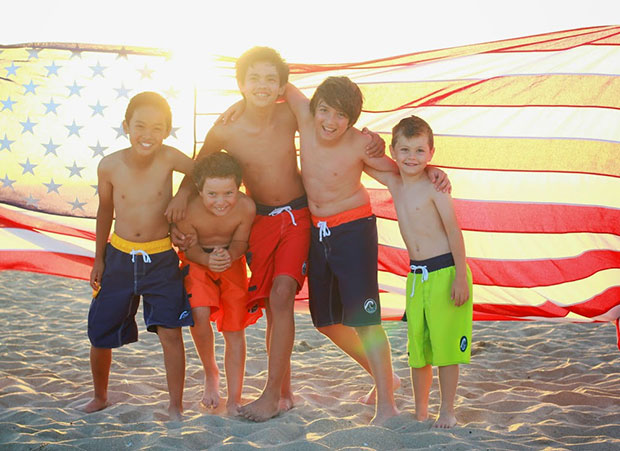 Zeba Shoes makes hands-free sneakers that do not require tying, prying or bending down to put on or take off. The shoes feature modern styles in variety of designs and colors, and include laces so those with disabilities can discreetly wear adaptive shoes.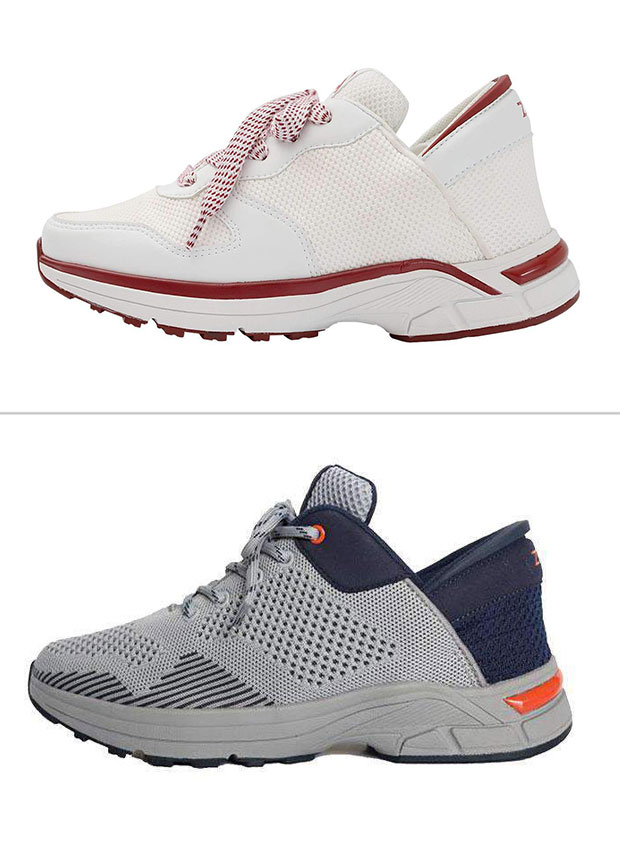 ANKHGEAR's MagZip magnetic zipper technology allows for one-handed zipping and unzipping on its contemporary hoodies. The company sells gender neutral lightweight and heavyweight hoodies, as well as hoodies for kids, designed with contemporary styles for comfortable fashion that's well-suited for people with disabilities.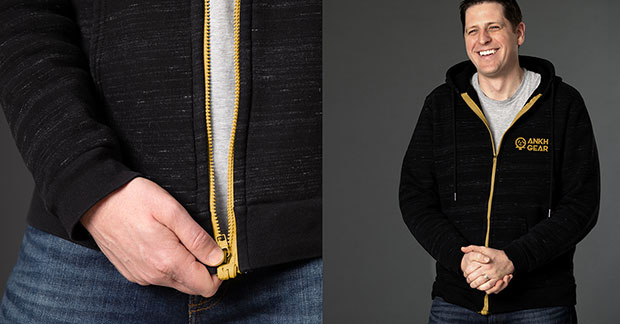 Myself Belts sells one-handed closure belts for kids and adults. Initially designed by sisters Talia Bahr Goldfarb and Danielle Bahr Eason as an aid for potty training, the belt is now offered in teen and adult sizes for those with disabilities and hand dexterity challenges.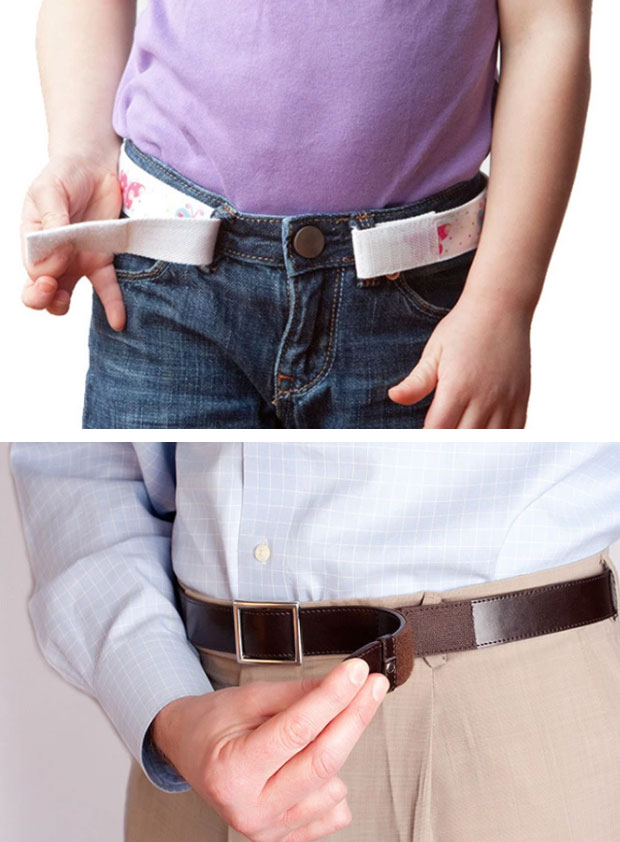 Seven7's Able line is comprised of adaptive denim and casual wear designed to make dressing easier and faster for people with disabilities. Women's styles include high risk slim ankle jeans, adaptive tummyless seated jeans and pull on seated pants with zippers. Men's options include seated jogger jeans and jeans with cargo pockets.
You can find Seven7 adaptive clothing at Macy's, plus a selection of other accessible clothes all in one place.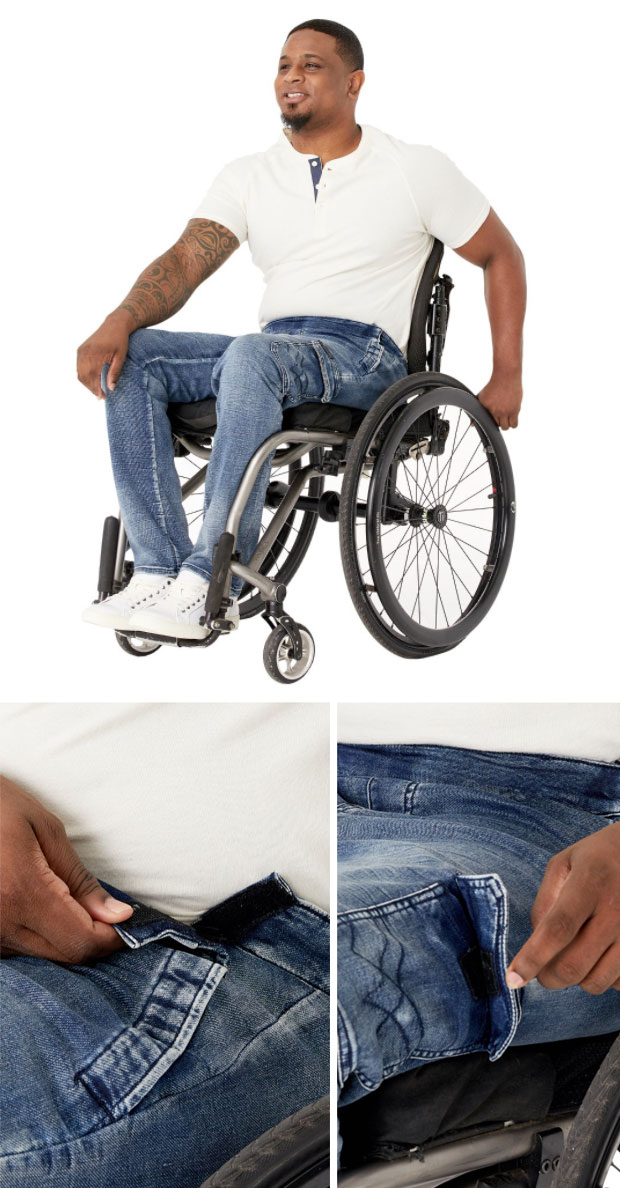 Hatchbacks sells shoes that are hinged and open from the back for kids and young adults. All Hatchbacks are also designed specifically to wear with AFOs and other custom inserts with extra depth, width and girth. A variety of colors and sizes from 5C to 6Y are available for purchase online.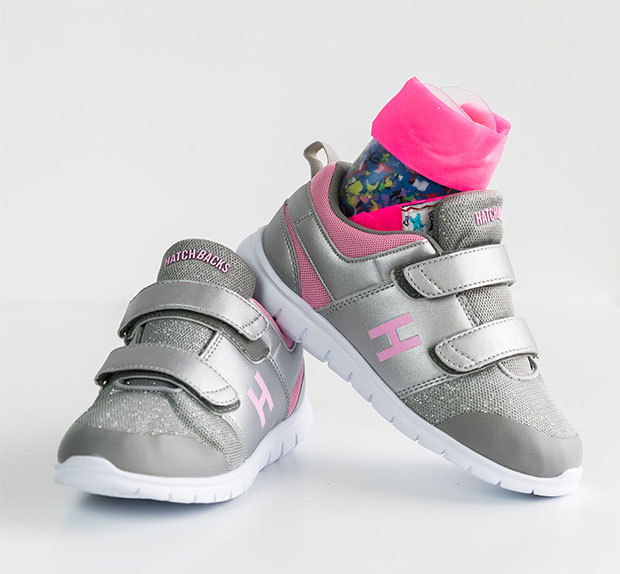 Clothes for Seniors sells clothing that promotes independence and special closure apparel that facilitates assisted dressing. Though the company serves senior citizens, nursing homes and caregivers, many of its jumpsuits, dresses, undergarments, sleepwear and footwear products would work for people with disabilities. The site also offers a virtual shopping experience that allows you to explore its warehouse via video conference.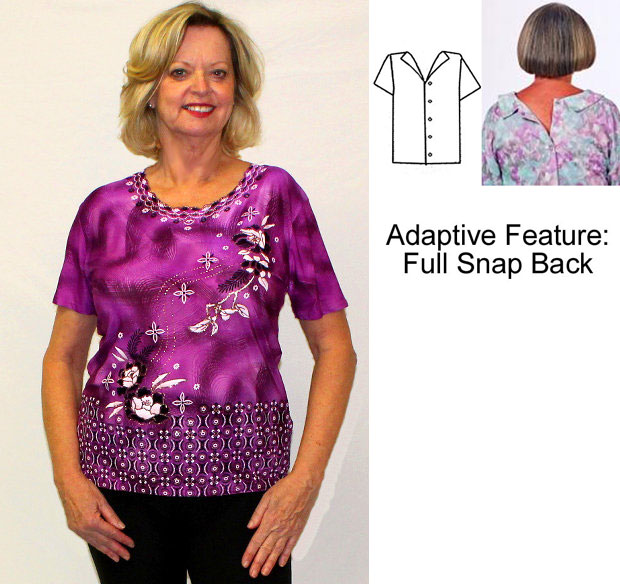 Uniquely Regal sells sensory clothing for kids and adults with special needs. Founded by LaToya L. Lewis, whose son has Down syndrome and autism, the company produces shirts, pants, leggings and rompers designed for inclusion, function and style.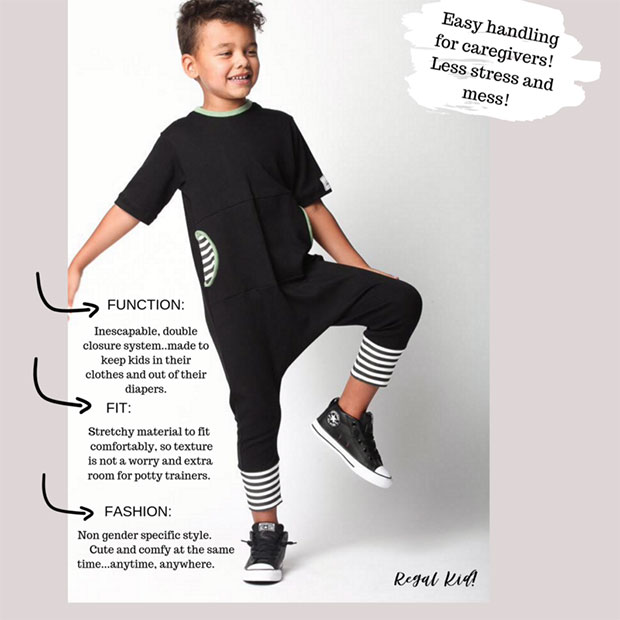 For fashion forward women and men who struggle with dressing, Smart Adaptive Clothing is the brand that helps you lead with your style and build confidence with easy-on and easy-off, universally design apparel. The company strategically sews Velcro® behind each button for ease of dressing.
Designed for those living with a disability, chronic illness, short term injury and caregivers who are dressing someone else, Smart Adaptive Clothing's unique styles, prints and soft fabrics not only make a statement, they are also easy to care for.
Founded by Nancy Connor, who is also a co-founder of The Future of Fashion Inclusion online conferences, Smart Adaptive Clothing is a 100% woman-owned company based in Philadelphia – where all its apparel is made. Connor has been featured in Forbes, The Philadelphia Inquirer, MSN, The Today Show, Macy's, ABC and Fox; and she won the Indie Film Festival with her video "The Bigger Plans Project." She also penned the #1 bestseller "Why Fashion Brands Die and How to Save Them."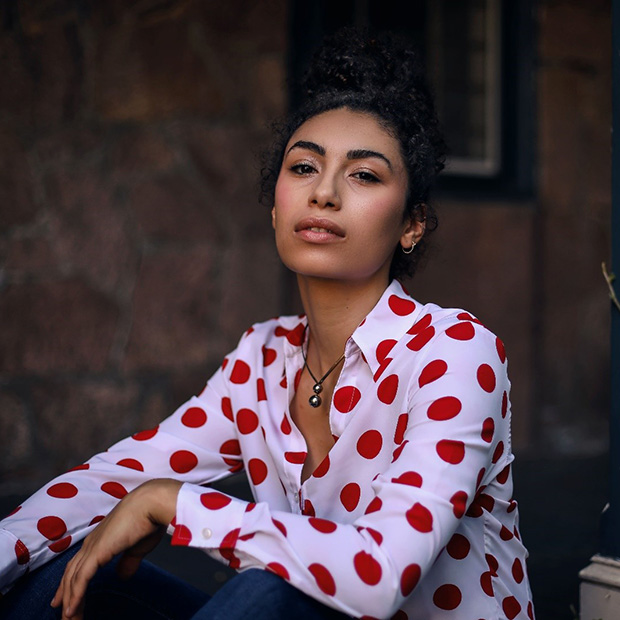 Adaptations by Adrian offers both custom-made and pre-made clothing and accessories for kids, women, and men. Products include pants and shorts, leg and arm warmers, bathing suits, capes, back-open jackets, and loungers designed for sitters and those with physically limiting conditions.
Macy's sells adaptive tops and bottoms for women and men. Brands include MagnaClick, Seven7 Adaptive, and Tommy Hilfiger Adaptive.
Professional Fit Clothing sells durable women's, men's, and unisex clothing and clothing protectors, including adult bibs that look like actual clothing and clothing for pica behaviors. Custom alteration is available. Professional Fit Clothing provides clothing for those with unique needs, for individuals who live at home as well as in care facilities.
Independence Day Clothing sells clothing for kids, teens, and young adults. Founder Lauren Thierry was inspired by her son's need for dressing assistance and found designer Dalila Anderson to help create a line of reversible sensory-sensitive clothing. Compartments for optional personal tracking GPS devices are added for wandering safety concern issues. This company hires individuals with developmental disabilities through Vista Life Innovations to process and package orders.
Kohl's sells adaptive clothing for kids for babies through juniors and young men. The clothing is available in three of its private-label brands: Jumping Beans, SO and Urban Pipeline. Kohl's put together a team of employees who have loved ones with disabilities to ensure clothing meets challenges and needs of both kids and caregivers.
Care + Wear sells apparel and accessories for kids, women, and men that allow accessibility for ports PICC lines, post-surgical sites, and more. Care + Wear has partnered with designers such as Oscar de la Renta, Parsons School of Design and organizations such as MLB and NBA to create products that are fashionable as well as functional. Site also has a blog.
Easy access Clothing sells bodysuits and pants for kids and women, and men. Clothing features include higher waists, more room for personal protection products, straight forward poppers instead of zippers and buttons, mock fly, VELCRO closures, and part or full elastic waist with adjustable cords.
Preventa Wear sells bodysuits and onesies for kids, women, and men that are designed for individuals with incontinence and challenging undressing behaviors.
Marks and Spencer sells an "Easy Dressing" line of clothing for kids from infants to age 16. Clothes are included for individuals with hip dysplasia, feeding tubes, and sensory needs, and include bodysuits, pants, sleepwear, tops, socks, school uniforms, coats and more. All clothes are modeled and adapted from products on Marks and Spencer's main clothing line.
CBO Baby sells bodysuits for kids with sizes 2T to 14. Bodysuits come in sleeveless, short-sleeved, and long-sleeved styles, have double stitching, are tagless and accommodate feeding tubes, ports, casts, and other medical apparatus as well as help with undressing and other challenging behaviors.
AbleApparel sells bibs, clothing protectors, and fleece shawls for kids and adults. One of Able Apparel's goals is to price items so that they are affordable for everyone.
Cast Clothing Company sells custom and modified tops and pants for women and men, specializing in temporary or permanent limb conditions. They also accept orders and try to find clothing solutions that they don't currently carry.
Specially For You sells custom made clothing for kids and adults with physical challenges. Their products include sitting pants, elastic waist pants, pants with side openings, "halo" shirts, back overlapped dresses and tops, and much more. If customers have a need that the company doesn't address, they welcome inquiries to see what they can do to help.
Ross Daniel Adaptive Apparel makes "Cool Clothes for Toes," a line of socks for people who wear leg braces and ankle-foot orthotics (AFOs). The absorbent socks feature fun and fashionable designs in a variety of colors. The company was borne out of the founder's struggles to find comfortable and stylish socks for his son, and aims to bring fashion and dignity to children and adults with special needs.
Rackety's specializes in "useful clothes for adults and kids with disabilities," including vests and polo shirts designed to look like traditional and stylish apparel yet grant convenient access for changing pads or nappies. The company also carries back fastening jackets, accident proof underwear, adaptive footwear, bibs for adults and children, zip backed pajamas and pool protection pants.
Koolway Sports makes a line of accessible outerwear, including hats, gloves, boots, blankets, ski wear and coats for wheelchair users. KoolKoats feature fashionable designs, soft interior fleece and water-resistant, breathable shells. The company offers virtual fittings over video chat to discuss which options work best for different types of wheelchairs.
Authored Apparel specializes in men's and women's clothing for those who experience physical challenges when dressing. The company was founded by Brenda Wilton, who spent four years in a back brace and cared for a disabled family member. Her personal experiences led her to develop alternatives to "old people clothes" and set a new standard for clothing that fosters comfort, independence and fashion for those who struggle with physical constraints.
Intimately.co sells ladies lingerie. Founder Emma Butler was inspired by her mother's struggle to find fashionable and functional undergarments. Currently intimately.co features creations by several designers and they are also working on developing their own line. The site has a blog with stories about dating, fashion, and confidence.
Silvert's sells adaptive tops, pants, sleepwear, undergarments and footwear for women and men. They carry clothing for self-dressing and assisted dressing. The online site allows customers to shop for specific disabilities. This site also sells to nursing homes and has a blog for caregivers.
Know any other great places to buy adaptive clothing? Let us know, and we'll add them to our list!