Widely and often discretely meddled into neighborhoods across the United States, group homes provide care for people with varying needs. Group home-type care is a commonly sought-after resource for older adults who cannot be left alone for safety reasons.
However, these assistive residential dwellings also offer support and care for those with intellectual or physical disabilities, medical conditions, or a combination of the two. Here, we look at some key elements making up the modern group home.
What Do Group Homes Look Like Today?
Group homes are comparable to traditional-style residential accommodations and are commonly occupied by non-related individuals utilizing assistance services. These services include various forms of rehabilitation to promote the sustainability of a more stable life.
Levels of group homes vary, and each level consists of rules and regulations that they must follow. Several kinds of residents live in group homes, including physically, chronically, or mentally disabled individuals.
Group homes were initially instated in response to the overwhelming amount of psychiatric hospitals shutting down, often becoming overcrowded and stretching limited resources leading to relatively poor living conditions. Over time, however, learning from mistakes, implementing stricter regulations, and incorporating technological advancements have transformed group homes into a more promising and beneficial assisted-living possibility.
Nevertheless, there are still alternative options to group home living, such as skilled nursing facilities, assisted-living facilities, residing with family members while receiving dedicated in-home care, and special needs trust ownership of a home.
Since their inception, the negative connotation associated with group homes has dramatically shifted thanks to tremendous efforts in reform. What were once essentially holding spaces for people deemed otherwise helpless now authentically help people live their best and most independent lives.
Group Home Evolution
Decades ago, almost all people with even somewhat moderate disabilities lived in rather arduous institutional settings throughout their entire adult lives. Fortunately, those days are long gone, mainly due to an overall shift in societal awareness and countless years of painstaking litigation. With that being the case, most people living with some form of disability now, including those with exceptionally severe special needs, reside in some variation of supportive community environments.
The Modern Group Home Condition
To ensure group home conditions remain at their most optimal level, the United States Supreme Court stepped in. The court specifically upheld a ruling stating that people who require special needs are eligible to obtain dedicated government benefits and should be housed in the least restrictive environment feasible while still meeting or exceeding individual needs.
So, with the vast efforts placed behind ensuring group home reform came to pass, this style of living accommodation is rapidly becoming more and more desirable as a means of helping people with disabilities live more independent and free lives.
Modern Terminology Replacing Outdated "Group Home" Language
With the level of care and overall living conditions in group homes continually evolving to meet medical industry standards, the term "group home" is amidst an upgrade, mainly because of the negative connotation typically associated with that specific term. In response, and alongside reforms in overall structure, medical care, and oversight, the terminology defining these residences is being modified to reflect the diligence in procuring positive change and general advancements in the industry. Group homes are now more commonly referred to as "community residential services" or "residential care."
However, residential care is not a catch-all regarding the aid provided at these residences. As with any contemporary healthcare facility, varying degrees of services are available. Some residential care homes strictly cater to seniors, while others specialize in supporting people with disabilities or those requiring more specific specialized services. These various levels of care largely hinge on meeting the individual's particular needs. For the most part, professionals help to determine a sufficient level of care on a case-by-case basis.
So, while the modern terminology reflects better than the outdated "group home," many tiers fill out residential care. The services under this broader heading of residential care homes can likely pinpoint the exact requirements for people of varied backgrounds and circumstances.
For example, there are residences whose sole purpose is to meet the needs of naturally aging seniors, while others aid seniors with disabilities. There are also residential care homes that provide services for people with autism, Down Syndrome, Cerebral Palsy, and other physical or mental disabilities.
Current Group Home Options
Current group home options are more commonly known as supported living, supported housing, individual and family supports, or individualized supportive living arrangements. These improvements followed examinations of homes and their supplemental support services versus a group treatment facility type of environment.
Independent living is a fundamental framework that portrays another symbol of community living more frequently correlated with personal assistance, live-in attendants, and home health services. Additionally, allied health services integrate services such as physical and occupational therapy, speech, cognitive therapy, and psychological counseling into the overall modern group home experience.
Conceivably the most substantial faction of group homes, which are now more commonly referred to as community residential services or residential care, sub-sides under the heading of residential care homes for seniors and people with disabilities.
Residential care classifications include several separate regulated categories dependent on state governments, which have rapidly thriving modern assisted living communities in the United States. Experts specifically design group establishments or residences for seniors who cannot live independently due to physical or mental disabilities.
Do You Need a Group Home and What Are the Alternatives?
While group homes can be a viable option under many circumstances, advancements in modern technology have opened the doors to a slew of new and innovative alternatives.
Group Home Alternatives
We spoke with Whitney Hill, the Head of Business Development and Innovation at SnapADU, to tell us a little more about options outside of traditional group homes. SnapADU designs and builds accessory dwelling units (ADU). At its most fundamental level, an accessory dwelling unit is a detached or attached dwelling unit providing entirely independent living facilities. These units include a kitchen and a bathroom, all on the same land lot as a residential dwelling.
ADUs allow family members to stay close and available on the same property while also affording privacy and independence in separate residences. Family members who need more care may receive this treatment and attention in the privacy of an ADU, which helps maintain their independence. Families have the opportunity to share financial burdens as they live on a property together, splitting costs for items like maintenance and utilities.
We also asked Whitney how modern technology can help promote overall independence for disabled people. Here is some further insight she had to offer on the topic.
ADUs can be built to include smart home features like motion sensor lights or sensors on doors to add peace of mind for caregivers that the occupant is secure. Automation can turn off lights, lock the front door and adjust the temperature for nighttime. Medicine cabinet sensors can help with medication monitoring. And all elements can be monitored remotely and trigger alerts as desired to indicate a potential concern.

Whitny Hill
SnapADU, Head of Business Development and Innovation
How Technology Connects Families and Caregivers
Modern technology offers many solutions for caregivers looking to connect with families and vice versa. Now more than ever, people utilize technology to manage their lives, households, and careers. Given this, the new era of assisted living is shifting into a more technologically-based structure, allowing for more extended periods of independence for aging adults and people with disabilities.
There are all sorts of technologies available to help, a few of which are:
Medical Applications – Downloadable apps are available for medication management, appointment scheduling, personal health record-keeping, and care coordination.
GPS Utilization – Apps installed on an individual's phone, such as Life360 can track exactly where your loved ones are at any given time using the phone's GPS features. The premium version offers options like crash detection and more.
Webcams – Platforms like Zoom, Skype, or Google Video can connect families with caregivers from any distance, no matter how far.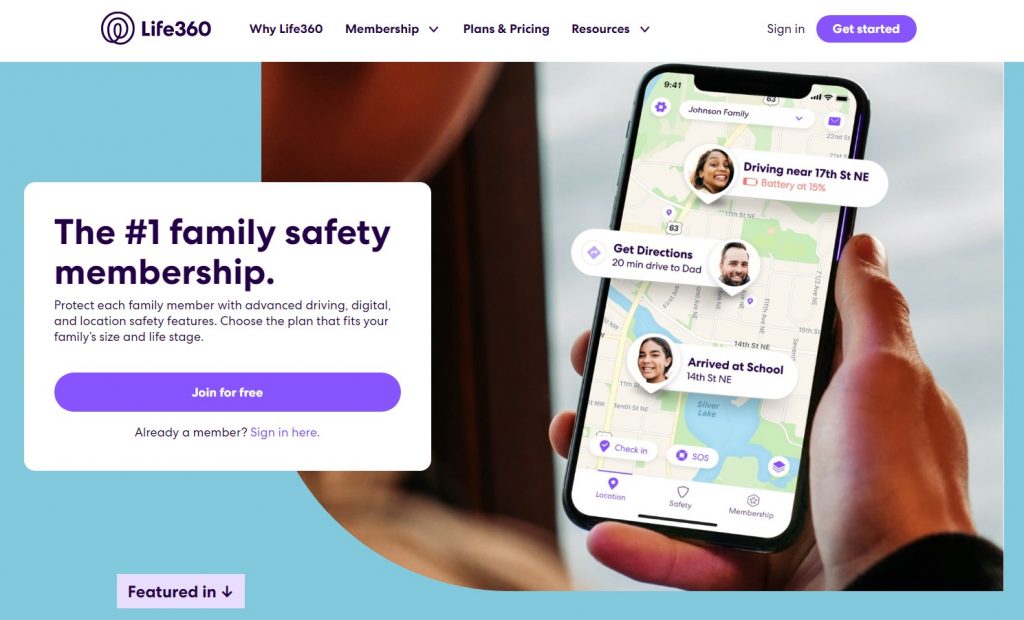 A variety of emerging modern technologies will also aid in connecting families to caregivers, including various safety sensors, voice controls, financial management, and cognitive technologies.
How To Evaluate If a Group Home Is the Best Option
We spoke with the CEO of Senior Home Transitions, Patti Naiser, regarding the best way to evaluate if a group home is the best residential option.
In our experience, it depends upon the individual's (and every case is different) condition. Some seniors can adopt technology to gain a better degree of independence which allows them to avoid group homes. But it's not equally feasible for everyone. However, the best option still, would be to shift to assisted living communities. They don't necessarily have a lot of people in one home and have a community built around a group of homes. This means more privacy without compromising access to help.
Patti shared that the most pertinent questions that one needs to ask are as follows:
What services will the house or the company offer?

Will they (or the house) cover special disabilities?

What are the costs of the services?

In case of an emergency, what measures can they take?

How many people will share a common house or apartment?"

Patti Naiser
CEO of Senior Home Transitions
How To Choose a Group Home & What To Look For
Group homes or assisted-living facilities encompass a broad range of services and approaches to caregiving. Many families actively seek suitable living arrangements for the daily care and needs of loved ones. To ensure the needs of loved ones are appropriately met, some essential elements should be incorporated into a group home's method of care regarding seniors or people with disabilities. Some of these include:
Location
Hinging on the requirements of the individual residing within a group home, remaining in relatively close proximity to family members might be essential. It may also be sensible to locate residences near hospitals or other medical care facilities. If the individual is involved with a supported employment engagement, vicinity to their employer is also a factor to consider.
Accommodations
Your group home of choice must meet the particular needs of your loved ones to ensure dignity and optimal quality of daily life. Necessary concessions may include wheelchair accessibility, restroom accommodations, adequate living space, and an element of privacy. These simple yet crucial accommodations establish an environment that encourages autonomy and stimulates personal growth.
Community
One of the main objectives group homes aim to meet is assisting people with disabilities to establish independent living skills—ultimately branching out to integrate into the surrounding community. Establishing whether or not a group home substantiates community outings, activities, or other means of community engagement is a valuable resource sought after by group home residents and their families.
Qualified Care Staff
Often, seniors and people with disabilities require a broad spectrum of personal care. These varying degrees of care mean seeking group homes with qualified staff members is essential to the safety and well-being of loved ones. Reviewing a group home's licenses and records with the licensing board is a great way to discern any violations in the establishment's history. Additionally, looking into the history can offer families of possible residents a gauge of the home's medical staff.
How To Determine Your Needs
While considering the most suitable living arrangement for loved ones, many factors come into play. And although educating yourself with valuable information regarding residential options and possibilities is terrific, the outcome ultimately hinges on meeting individual needs and preferences—often on a case-by-case basis.
How To Evaluate a Group Home To Meet Your Needs
We spoke with Certified Rehabilitation Counselor and Licensed Professional Psychologist Melissa S. Kaekel of the Morgan Hill Institute about what families or caregivers should be on the lookout for when considering group home options. Here is what she had to share with us.
The same care should be taken when determining the best option for any loved one — safety, costs, benefits, and personal satisfaction. A home is the foundation of a person's sense of self. It's the outward expression of who they are and what's important to them. The home should reflect the individual. Additional questions to ask for someone with a disability should address accessibility, privacy, shared items (such as a refrigerator or bathroom), and access to medical care. It's important to meet the other residents and see if they feel like people the loved one will click with and enjoy living with. There is no shortage of bad roommates stories out there, and the situation isn't any better for people with disabilities. Make sure you like the people you're going to be living with.
Melissa also shared some insight into the importance of individuality and independence, posing some excellent questions to consider when looking into living accommodations.
Independence and individuality are key for me. I ask a lot of questions about how much freedom there is to personalize a space, to have friends over, to use the kitchen whenever it's wanted. Some places limit cooking hours or require that guests only visit during specific hours. For individuals who are dating, can they have an overnight guest? What if they decide to stay over at someone else's home? Do they need to check in so staff know where they are? Freedom to come and go is also important so I try to evaluate the availability of public transportation. How close is the nearest bus stop? Are there a reliable number of ubers/lyfts in the area? What are the options if you're out after the buses stop running? If the individual plans to attend school or work, how long will it take to get from the home to campus or the work site? How many transfers are involved?

Melissa S. Kaekel
Morgan Hill Institute
Licensed Professional Psychologist
Certified Rehabilitation Counselor
Wrapping Up
Unlike the old days, today's group homes are a viable residential option thanks to the combination of modern technology and societal awareness. By gaining more insight into what modern-day group homes are, what these residences have to offer, and viable alternatives, you will better decide the right option for your specific situation. For further information, visit some of the valuable resources below. Do you have additional insight to offer regarding group homes or other residential alternatives? Please share with us in the comments section!
Resources
Securing Stable Housing | NAMI: National Alliance on Mental Illness
RISE Services, Inc. | Creating Opportunities For And With People (riseservicesinc.org)
Group Homes Offer Alternative to Assisted Living (aarp.org)