For people living with a disability, shopping for clothing is easier than ever. Major retailers like Target and Kohl's are taking notice of the often-overlooked market for adaptive clothing, and are adjusting their fashion lines accordingly.
Scroll down for a list of places to buy adaptive clothing.
This Halloween season, Target is rolling out a line of Halloween costumes for people with disabilities, including individuals who rely on wheelchairs. The Halloween costumes are also designed with sensory processing issues, which often accompany disorders like autism, in mind.
"Based on the response to our Cat & Jack adaptive apparel and Pillowfort sensory-friendly home items, we know that design details can have a huge impact," Kristen Mezzenga, a Target spokesperson, said. "We're now bringing that spirit of inclusivity to our new Hyde and Eek! Boutique kids' adaptive Halloween costumes, which we hope will bring more ease and joy to our guests' everyday lives. From a fun shark and unicorn to a princess and a pirate, these costumes feature thoughtful details like flat seams and no tags, helping even more kids enjoy the festivities of the fall season. They are currently available for pre-order on Target.com."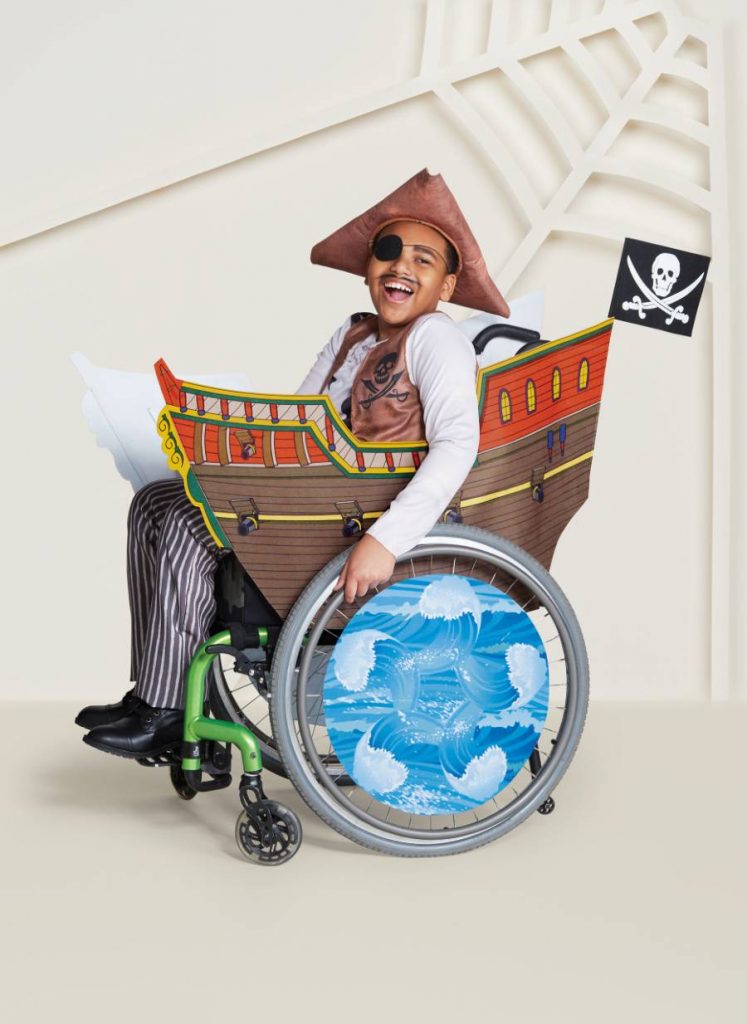 Kohl's recently launched a line of adaptive clothing for kids. The company's product development and technical design teams worked to understand the unique needs of families, users and caregivers, from accounting for diapers in all size ranges to comfort while seated in a wheelchair to strategically placing openings for medical ports.
Does this represent a cultural shift? Recent developments in the fashion world are certainly promising. In the last few years, other brands have developed special apparel lines for people with disabilities. Disabled individuals can now find clothing in many styles, including classic staples, trendy styles, and even experimental and gender non-conforming styles.
In 2016, Tommy Hilfiger launched a clothing line for children with disabilities. The following year, they debuted Tommy Adaptive, an apparel line for adults. Online retail giant Zappos.com also has a line of clothing that caters to all sorts of body types and special needs, such as Velcro closures, adjustable waistlines, and zippers that require only one hand to use.
The adaptive clothing market is a growing business. On August 20th, Forbes.com published an article reporting that "the adaptive apparel market will reach $47.3 billion in 2019 and grow to $54.8 billion by 2023." The article, titled "Female Founders Who Are Moving The Adaptive Apparel Market Forward," chronicled the business journeys of three women who are pioneering the adaptive clothing industry.
Lucy Jones, the founder of FFORA, learned as a fashion student that most garments are designed for "the standing body." Designers used to simply take measurements on standing models and mannequins, and designed clothes from there–which means people who used wheelchairs were often forced to make do with ill-fitting clothing or have all of their garments specially tailored. Jones created a pioneering "seated design" line, which earned the Parsons Womenswear Designer of the Year award in 2015.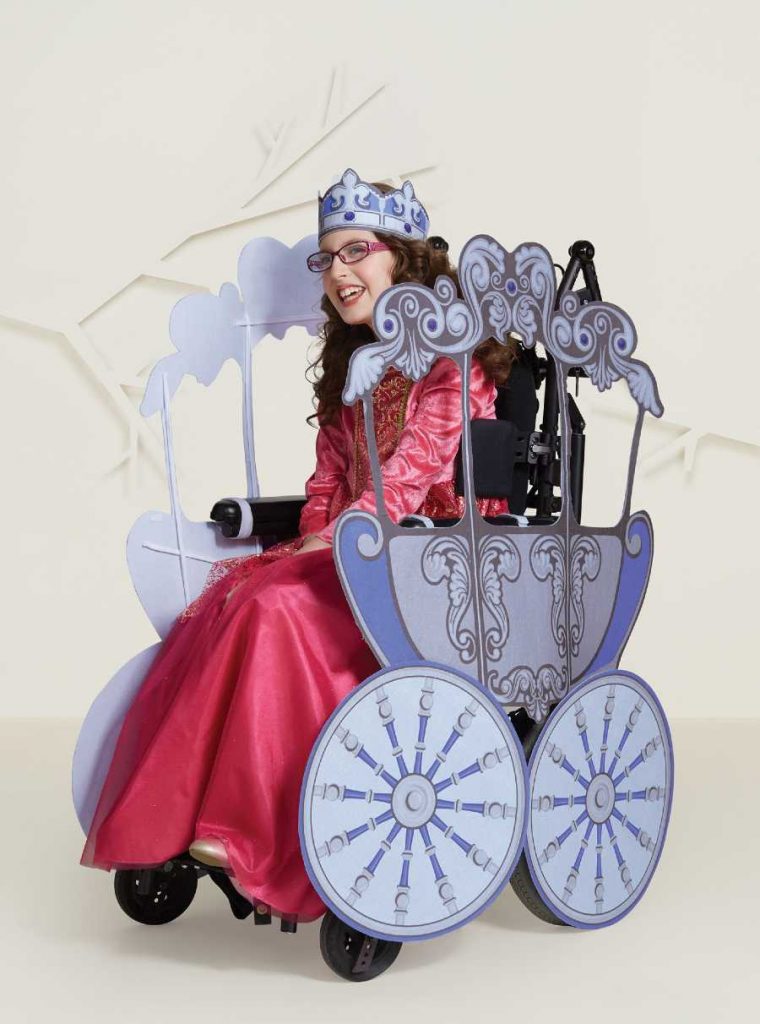 Emma Butler, a student at Brown University, took note of the lack of adaptive undergarment options when her mother, who has a disability, had difficulty purchasing underwear. She often had to shop for undergarments on medical websites, which Butler saw as dis-empowering. Butler took action by designing Intimately.co, a marketplace that curates lingerie for women with disabilities.
"My mother was diagnosed with an autoimmune disease when I was little that affected her range of motion, mobility and sensory sensitivity. Watching her shop online, I watched her go to archaic medical websites that sold the products she needed. They were functional, but not fashionable, and I watched as this dehumanizing shopping experience affected my mom's confidence," Butler said. "As I got older, I decided to explore the adaptive space more and realized there was no 'one-stop-shop' for stylish and functional undergarments for women like my mom, women with disabilities. I decided to create Intimately.co to find out if this is something women wanted – all their undergarments in one place, like a Victoria's Secret, but inclusive, welcoming and fun for all abilities."
Butler's site also has a blog where disabled women can share stories about dating, love, fashion and style. She plans to add new products that address different disabilities, sizes and skin tones; and to launch her own line to fill gaps in the market.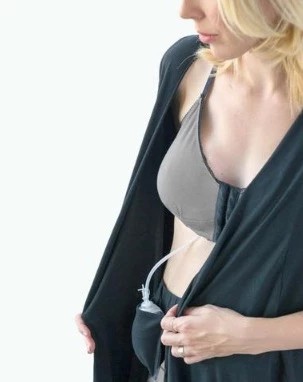 Meina Robe (with Drain Management Belt) on Intimately.co
The third female entrepreneur, Stephanie Alves, wanted to make sure disabled children and adults had access to a staple of American fashion: jeans. She founded ABL Denim, a jeans line for people with physical disabilities as well as sensory issues. Alves told Forbes.com that people are becoming better-educated about the need for adaptive clothing, and the marketplace is responding accordingly.
In general, it looks like adaptive clothing is transitioning from a niche market with few fashionable options to a booming business full of fashion-forward designers. What can you do to help the emerging market make headway? It never hurts to contact the customer liaisons for your favorite retailers and let them know how essential adaptive clothing is—and that there is a large, fashion-conscious market out there.
Where to buy adaptive clothing
Looking for adaptive clothing? Try these retailers.
From the article
Custom adaptive clothing makers
More adaptive clothing retailers